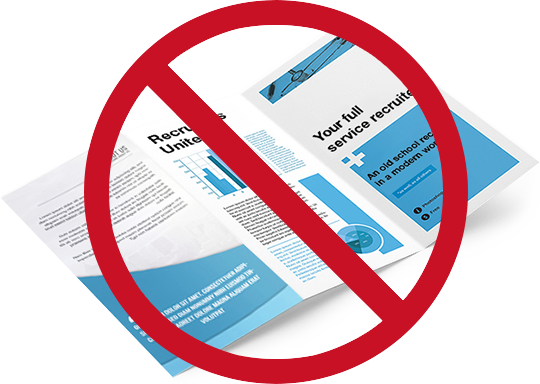 Your website is not a brochure
99% of the recruiter sites you visit on the Internet might as well be a brochure. This completely misses the point. If your website simply tells people about your services but does not actually turn visitors into new clients, why bother?
Talent Hero Media's LeadGen sites will show you how to transform your website into a lead generating machine.
LeadGen Pricing
We're transparent about our pricing so you know exactly what you're going to pay from day one.
Book a demo today so we can show you a LeadGen site in action.
Bronze
$179 month + $0 setup fee
Designed Homepage
Unlimited Internal Pages
Talent Hero LeadGen apps
1 hour of success coaching
at site launch
Silver
$279 month + $0 setup fee
Everything from our Bronze package PLUS
1 hour of monthly success coaching
Gold
$379 month + $0 setup fee
Everything from our Silver package PLUS
Social Media Manager
Frequently Asked Questions
How can I see your LeadGen site?
Book a demo and we'll walk you through a LeadGen site using screen sharing.
How does your pricing compare to other companies?
You wouldn't know unless you went through an extensive scoping exercise with any of our competitors since they are not transparent about their pricing.
However, what we can tell you is that if you do contact them and ultimately get a proposal, you'll find that they are often quite a bit more expensive than a LeadGen site and yet are missing tons of the features that we include right out-of-the-box.
Can I switch plans at any time?
Absolutely. Just let us know before your next billing cycle starts and we can move you up or down.
So what's actually included?
In addition to all of our apps, we also build out your home page plus use our templates to build your internal pages such as About, Our Team, Services, Job Board and Contact.
When does my billing start?
We start your billing period right after you sign up. This incentivizes you to work as quickly as possible with our team of designers and developers to get your site launched.
Do I own the content on my site?
You own any of the content you add to your site. You do not own any of our apps or page designs.
How much is extra design work?
We do our best to accommodate your design preferences but there are times when what you want falls outsides of our scope of work. In these cases, extra design work will be quoted at $99/hour. This will happen very rarely as we try hard to include everything within our fees.
Do you have a money-back guarantee?
Since we bill on a monthly basis with no subscription, you can cancel at any time and no further charges will be incurred.