Last updated: January 4, 2023
In a booming economy and tight labor market, filling open jobs requires the use of recruitment ideas and tips that set you apart from the dozens of other recruiters and staffing agencies that are working with the same pool of talent.
Since it is genuinely tough to come up with new recruitment ideas that can be executed on a limited budget, we talked to some of the recruiters we work with to see if they could offer up any that are not already in widespread use.
We received a bunch of interesting submissions and from there, we divided them up into three groups: general, tech and low skilled workers.
If you have an original idea that we missed, leave it in the comments below.
General Recruitment Ideas
We know that our audience is a bit savvier than most so we wanted to steer clear of recruitment ideas like "network at professional events", "use social media", "go to job fairs" or upgrade your applicant management system. While we can't promise that you've never thought of any of the ideas below, we're hopeful that there is at least one that will jump out at you.
Contact a personal email adress
When making your initial outreach to a potential candidate, do your absolute best to find their personal, rather than corporate, email address.
Some people view it is as unprofessional to be solicited for a new job from their work account and will not respond even if the opportunity is a good fit. Others have a legitimate concern that their email accounts are monitored and do not want to risk getting outed by their IT department for using company time to find another job.
The challenge for the recruiter is that finding a personal email can be a lot of work. If you are looking for a Chrome extension that can help, your best bet is ContactOut. Of all the email finding extensions I have used, it is the only one that regularly returns personal email accounts.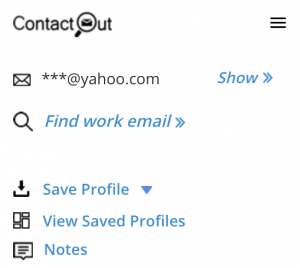 If you have a larger budget, you can also try an option like Pipl. It is a great tool for finding contact information without the need to also have the person's social media account.
If you don't want to do the work yourself, you can outsource it to a virtual personal assistant. Email [email protected] to be connected to assistants that we can personally vouch for.
Text when you can
The search method you use to find emails can sometimes result in a phone number that you can use to good effect (if you are careful). Most people find it strange to receive a text from an unknown number (it is going to be spam nearly 100% of the time) so make sure to explain who you are and how you got their contact info in the first sentence if you want the potential candidate to continue reading.
If you can establish a quick rapport, text may actually be the best communication method available. People check their texts far more often than their emails and tend to respond at a higher rate, both initially and to follow ups.
Wrap your car
This one is a bit offbeat but it's worth trying. Wrap your car and turn your daily commute into an opportunity to attract new candidates. Before you try this, make sure you know how to do it right.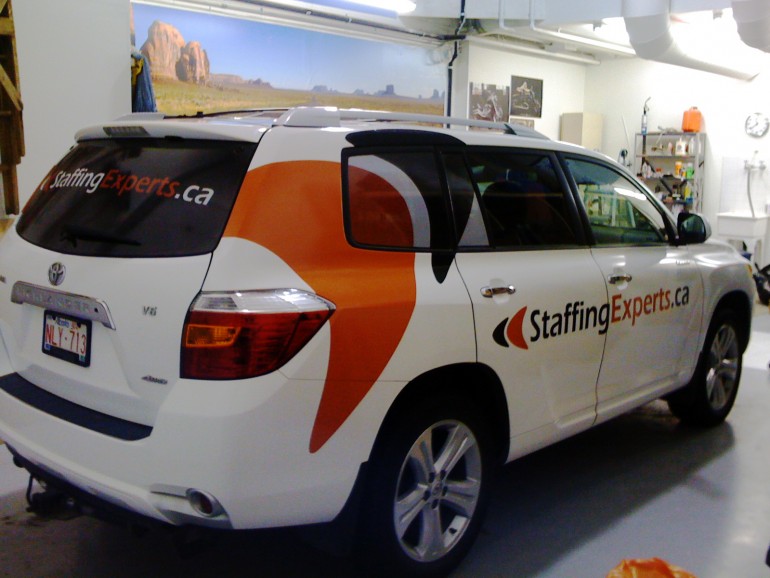 First, your recruiting or staffing business needs a clear niche to make this most effective. If your car markets you as "Boston's #1 recruiter", it's not going to grab too many eyeballs but if you're "Boston's #1 recruiter for startups", you'll find that the right people are much more likely to take notice.
Second, your car wrap needs to convey a single call-to-action that is quickly understood. For example, if you recruit in retail, something like "Looking for your next retail job? Visit retailrecruiting.com today" is catchy and memorable.
Third, make sure that you park in the right spots. When parking in a large lot, park your car near the road, not the entrance, to maximize visibility.
Talk to new hires during onboarding
When a new person comes on board at one of your client's companies, their memory of the best performers at their old company is still fresh. Make sure to ask anyone who you help get hired for a list of people that you should target for your next search.
You can even offer cash bonuses for anyone who they refer that is ultimately hired with your clients.
If you want to go the extra mile, write out a templated email that they can send to their old colleagues. This will ensure a much higher response rate than if you were to reach out yourself.
Check your client's Glassdoor page
This one is a bit different than the rest in that it won't directly help with recruitment but the indirect benefits can be significant.
Let's start with a common scenario. You reach out to a candidate and tell them that you have a job they might be interested in. They ask for more information and you give it to them, including the company name. From that point on, it's crickets. Now, there are a number of reasons why that might happen but one distinct possibility is that your candidate checked out the company's online presence and found some awful reviews on their Glassdoor or other business profile page like Google Business or Indeed.
A situation like this is going to make your job a lot harder than it already is. To fix the problem before it comes to pass, do the research that your candidates are going to do and note any problem areas. Make sure that they are reported to the client so that they can take corrective measures (though it can be hard to get your clients to fix a problematic company culture!)
Get your jobs listed on Google Jobs
To get your job postings ranked in Google Jobs requires some serious search engine optimization (SEO) but if you can get listed, then the candidates with the right skills might just come to you.
The specifics of how to do execute this strategy are a bit too complicated for this post but you can check out the Job Postings section of our on-page SEO guide for some more information on how to write great job descriptions. Once you've wrapped your head around that, you are going to want to consider doing link building as well, either with a HARO or copycat approach.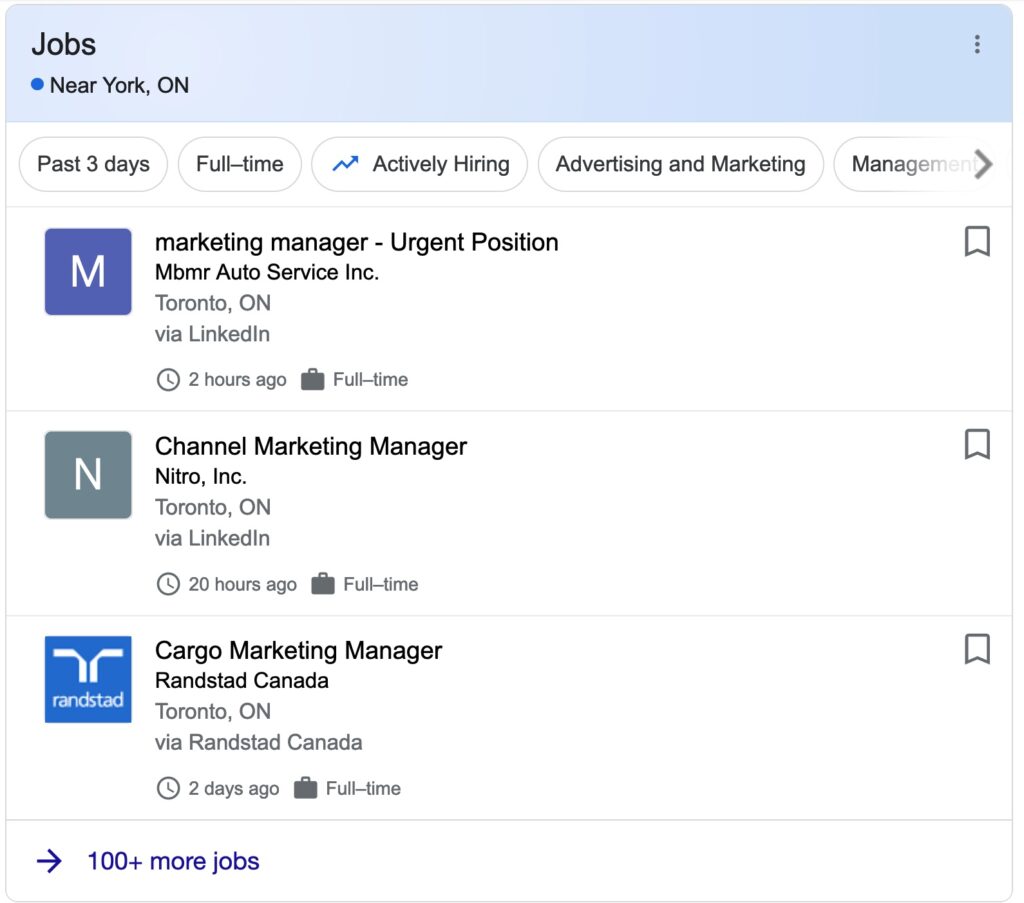 Recruitment Ideas for Tech
Recruiting in the tech sector may be the most daunting task that a recruiter can face. Employment is expected to grow 13 percent by 2026, faster than the average for all occupations. But forget 2026! Candidates are in high demand today and the supply of qualified applicants cannot keep up.
If you want to set yourself apart from the thousands of other recruiters in the tech space, make sure that you think about the following tech recruitment ideas.
Learn to speak the language of your tech candidates
People with a computer science background have earned a reputation as being a bit prickly, especially when dealing with people who clearly don't know what they are talking about. If you are going to competently recruit in this sector, you have to understand the basic jargon. If you don't know the difference between an API and a GUI, Python and Ruby on Rails or the agile and waterfall development philosophies, you need to learn – and fast.

What's the best approach? You could spend hours reading blog posts and watching YouTube videos but I don't think that is the most productive use of your time.
Instead, go to Upwork and create a job posting looking for a native English-speaking developer with a speciality in one of the areas in which you recruit. Ask the person you hire to go through a job description for a typical job in your industry and explain everything you need to know about every line you don't understand. Make sure to let them know why you're asking these questions so they can also give you advice on the best way to speak to developers about this type of role.
Find your local tech scene – and get involved
Every major city in North America and Europe has a tech scene and you need to be a part of it. From hackathons to meetups, these events offer you a prime opportunity to get in front of the best candidates in your city and pitch them on working with you. How do you find your scene? It's actually pretty straightforward. Just search for "[your city] + tech meetup" and you'll have a long list of options to sort through.
Look for Facebook pages, Twitter accounts, Meetup.com events and Eventbrite pages and you'll quickly find yourself inundated with opportunities.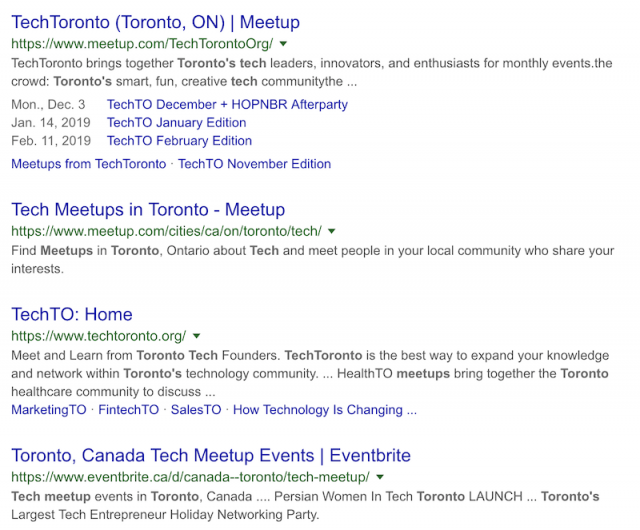 To figure out which ones are the best to attend, look for those with networking opportunities and those that are sponsored by companies that can draw crowds. I'm not going to give you tips on how to network but I will warn you not to be overly surprised if some people are not interested in speaking to you at first. You'll have to work on a pitch that builds a quick level of trust and doesn't scare people off.
If someone isn't interested in chatting, ask them if they know of any companies that are hiring or anyone that is looking for a job so you can at least get a referral out of the conversation.
Look for tech talent in the right places online
Tech talent can be tricky to find online if you look in the usual places. Posting to your standard job boards will only find you the most active candidates when it is the passive candidates that you are likely seeking.
To have a chance to get in front of top tech talent, consider posting your job on Stack Overflow, the number one place on the Internet for developers to ask and answer questions. Your job will be featured prominently and you'll have a chance to get in front of some of the industry's top talent.

Another way to get find developers in a short time is to check out YouTeam. This developers' marketplace provides a white-glove matching service and can source candidates according to the client's brief within 48 hours without charging any fees.
You should also consider Reddit Ads, a cheap way to be seen by of one of the most engaged communities on the Internet. r/programming has over 1.4m subscribers, many of whom would be top candidates. However, before you go down this path, just make sure that you get a sense of the how the Reddit community operates. While ads can be highly effective, you will need to test out a few approaches to figure out how to avoid getting slammed as a low value spammer. Check out this guide to get started.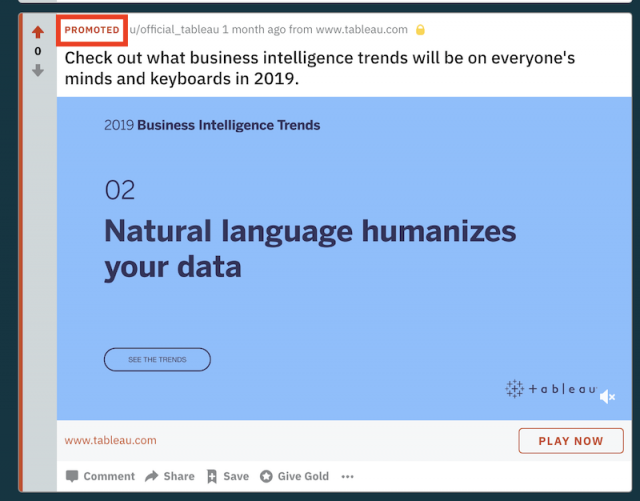 Understand the tech position you are looking to fill
This point is an extension of the first one but a clear distinction needs to be made. It is one thing to understand the general jargon of your industry. It is quite another to deeply understand what the job you're looking to fill actually entails. In some industries, you could easily get away with not quite learning the full picture but tech is different. Developers will see through you quite quickly and will have no problem jumping down your throat if they think you're bullshitting them.
When you take on a new tech job, use the understanding you've acquired either through your experience or by speaking with developers and make sure you systematically go through every last line of the job description with the person who is ultimately in charge of hiring for the job. Next, go back to Upwork and find someone who can give you even more advice on what qualities to look for in a person that will be qualified for this position and what to avoid.
Armed with a complete picture of the job, you are far more likely to have success when reaching out and talking to candidates.
Consider quizzes and challenges as a lead gen tool
Developers and other tech people love a good quiz so if you can offer them one that grabs their interest, you are sure to find some high-quality candidates. Quora is well known for this approach. In fact, they have a dedicated Challenges page that they use to collect email addresses in exchange for solutions to difficult questions.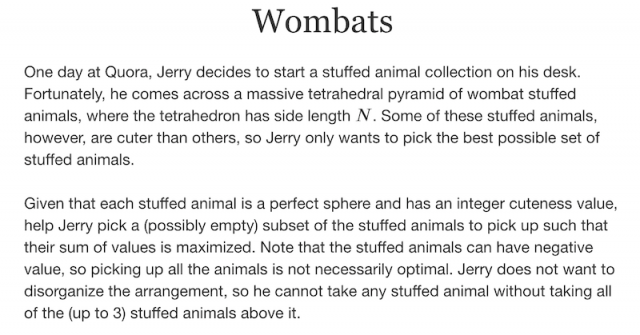 You can build a similar page on your site by, once again, engaging an Upwork developer who understands your area of expertise and can point you in the direction of the right type of quizzes. You may even be able to get that same person to code it on your site. To market the page, drop it in the appropriate subreddit or Facebook group and with enough persistence, your quiz may even go viral.
Before you do all this work, make sure you have a process in place for identifying and following up with any high quality people that submit their email addresses.
Recruitment Ideas for Low Skilled Workers
Recruiting low skilled workers involves a very different process than what is used for professional level jobs. Anyone who operates a staffing agency already knows this but we're hoping we can share a few interesting recruitment ideas that you may not have previously considered.
Think about mobile
Studies have shown that low skilled workers may not own a laptop or desktop computer and are therefore reliant on their smartphone for Internet access. However, there are still many job listings out there that don't work well on mobile. When thinking about whether a job listing is appropriate, make sure to get some actual phones that your applicants might be using and test everything throughly.
You should also consider the process by which people share their work experience. If someone has a resume in a Word doc, it will not necessarily be easy to attach it from their phone. Consider giving people the option to email their resume as an attachment after the application is submitted to ensure that the process is straightforward.
Use the right job boards
When it comes to the world of professional recruiting, people often rely on the same job boards across a variety of industries. Indeed, Monster and LinkedIn are the big three that tend to generate most of the ad spend. However, when it comes to low skilled workers, these should be carefully reviewed to see if they offer the same level of performance. Low skilled workers don't frequent them as frequently so your money can often be better spent.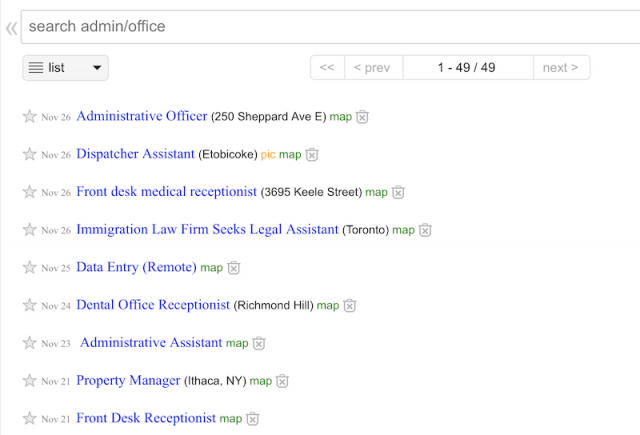 You can even consider a free option like Craiglist or Kijji. While no business looking for a manager would ever post here, they are littered with job offers for hourly positions. Why? Because this is where low skilled workers tend to congregate when looking for a job. In addition, you may also want to contact your local social service agency and ask if they have a job board. If your position is appealing, they may even recommend it to their clients, saving you a lot of money in recruiting costs.
Think of social media as your friend
While the organic (non-paid) reach of social media posts continues to drop precipitously, paid ads continue to demonstrate solid returns for those companies that use them effectively. If you are looking to find low skillers workers, you should strongly consider Facebook as your primary social media advertising platform. All of the data suggest that Facebook is the platform of choice for these workers. In addition, Facebook's demographic targeting criteria make it easy for you to target your ads by variables such as income and education, allowing you to hone in on exactly who you think may be a good candidate for your job.
If you go this route, make sure to study up on the best approach to Facebook advertising including learning how to write compelling ad copy and what to do when a candidate expresses interest in your job posting. To learn more, you can download Social Media Advertising For Recruiters: The Complete Guide.
Use employee referrals wisely
Employee referrals are typically used across all sectors because they work. However, to maximize their effectiveness when hiring low skilled workers, make sure to think about the details. Since low skilled positions often have high turnover, referral bonuses should be contingent on the length of time that a person spends at a company. This will incentivize your employees to only refer people who they believe are responsible and motivated enough to hold down a job.
You may also want to consider what types of bonuses will most motivate your employees. While cash bonuses are always a viable option, you may want to experiment with other bonus types such as gift cards or merchandise. The precise demographics of your employee base will tend to dictate what works best so make sure to test everything out.
Be upfront about the downsides of the job
When hiring low skilled workers, some employers take the approach that they do not need to be upfront about the details of the job. In fact, I've had a recruiter tell me that they have heard employers say things like "Such-and-such person should be lucky they even have a job". This sentiment is unproductive when hiring low skilled workers.
Instead, be as upfront as possible about the downsides of the position. If the role has an inconsistent schedule, part-time hours, night shifts and no benefits (or some of the above), make sure you make that clear to the person who is interviewing. You will otherwise find that many people will accept the position only to find that it is not the right fit for them a couple of weeks down the line. This will lead to increased turnover and training costs that can easily be avoided with a more transparent approach.
Engage on Instagram,  SnapChat and TikTok
This tip is definitely only going to apply to a subset of people reading this post but it could be a useful one, especially in certain industries like beauty and fitness.
While the approach is going to be different depending on the particular platform (Instagram is going to be more image-based than TikTok, which, of course, only allows for video), the general idea is the same. If you can be found on these platforms in the right industry, you will have the credibility that is required to recruit in these industries. There is no one-size-fits-all approach with any platform but if you find your voice and build an audience, your candidates might just come to you.
Your Recruitment Ideas
Do you have any recruitment ideas that you'd like to share? Leave a comment below with your best one.